June 29, 2012 : Early Launch Day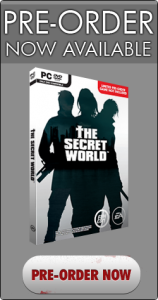 Friday, June 29 2012. A day filled with anticipation by gamers around the World!
Have you pre-ordered The Secret World? If not stop biting your fingers and hurry online to get it because you will be allowed to play as soon as… today! While the official released date is still set for next week (July 3rd) , it never hurt to get an early week-end access to your favorite conspiracies

Indeed, it is still possible to pre-order the game, download the client and enjoy your early access and bonus content totally free, so it would really be a shame to wait!